Get More Leads
The most effective lead generation tool for Real Estate Attorneys
Stop wasting marketing dollars, Rate Calculator gets actual results!
Rate Calculator is so much more than a simple calculator or spreadsheet.  It's a game changer!
Image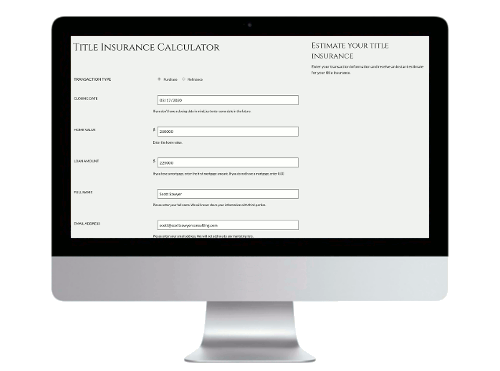 REAL-TIME ESTIMATES
Rate Calculator connects to Old Republic Title to get instant, accurate rates.  No more uploading new spreadsheets each year.
CUSTOMIZE MESSAGES
From disclaimers to email notifications, tailor Rate Calculator messaging to represent your brand.
CLOSE THE DEAL
Rate Calculator sends you important details, such as name, email, refinance or purchase, home value, loan amount, and closing date.
Leads delivered to your Inbox
You get valuable insights into your customer before you ever talk to them including home value and loan amount.  Even preferred closing date!
Customize the email customers receive when they send save the estimate to their email.  
Image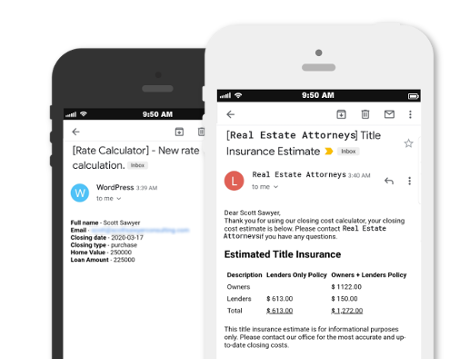 Works With WordPress
With a simple setup, you can turn their WordPress site into a lead generation machine with a few clicks.
Image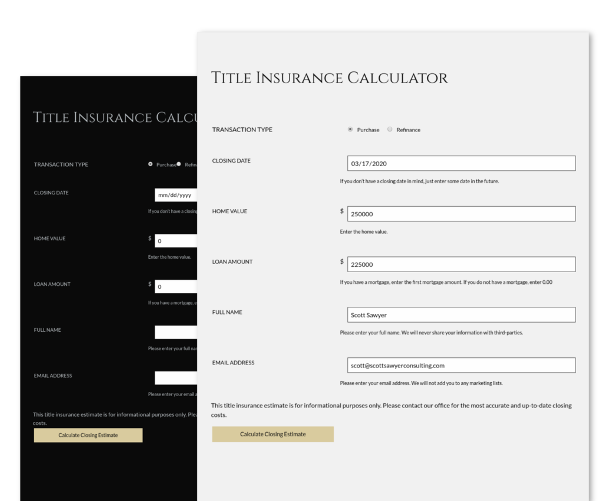 Looks Great With Any Theme
Designed with maximum theme compatibility, minimal built-in styles so it looks great no matter what theme you are using, even custom themes.
Your Web designer will love working with clear code and lots of styling hooks.
1. Add your account
Rate Calculator is easy to configure, no programming necessary.  Just add your Old Republic Title account and you are ready to start receiving leads.
Image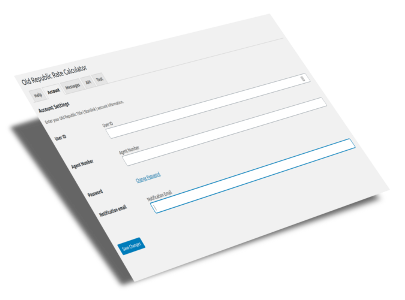 2. Customize Messaging
Easily edit the default messaging to include important information about your business, fees, disclaimers, etc.
Image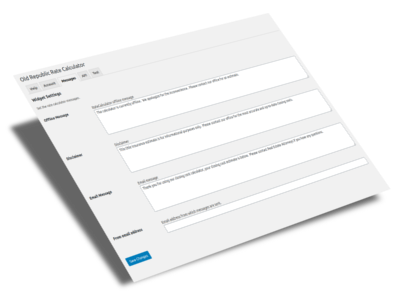 3. Add it anywhere on your site
Rate Calculator is easy to add to any WordPress site.  Whether you prefer shortcodes, widgets, even blocks, you can add a Rate Calculator just about anywhere on your Website.
Image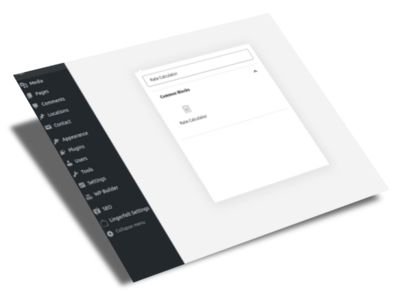 Get Rate Calculator Today
Unlimited Rate Calculations.
Regular Updates.
Works with staging and development and staging sites.
Need help installing?  Check Professional Installation and we'll install and configure Rate Calculator for you.