Take your marketing to the next level
How Rate Calculator Works
Rate Calculator is the most effective lead generation tool for Real Estate Attorneys.
EFFECTIVE MARKETING
The #1 Conversion Tool For Real Estate Attorneys
EASY TO USE
Visitors get a free estimate
Most visitors are on your Website because they want to know what closing will cost.  However, few would actually call just to get prices. Rate Calculator is a simple form for any visitor to complete, and produces results in seconds.
Image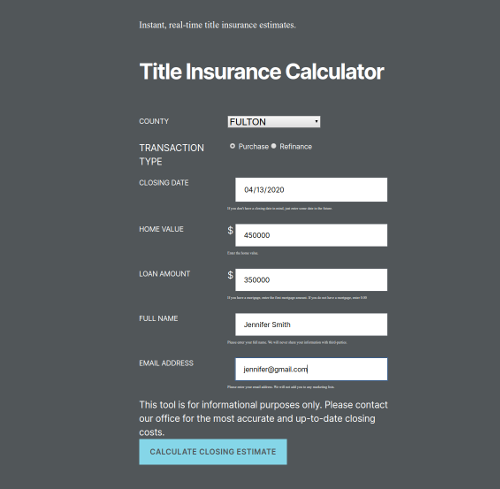 Image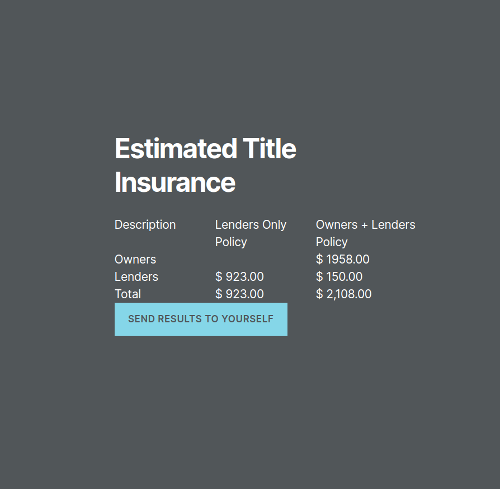 INSTANT RESULTS
Current rates directly from Old Republic Title
Visitors get results only if they enter their email address. They can also send the results to their own email ensuring they use a real email.  This provides you an extra opportunity to include your contact information in the email.
You Get Leads
Leads are sent directly to your inbox with the information you need to close the deal.
Name and email
Expected losing date
Home value
Loan amount
Image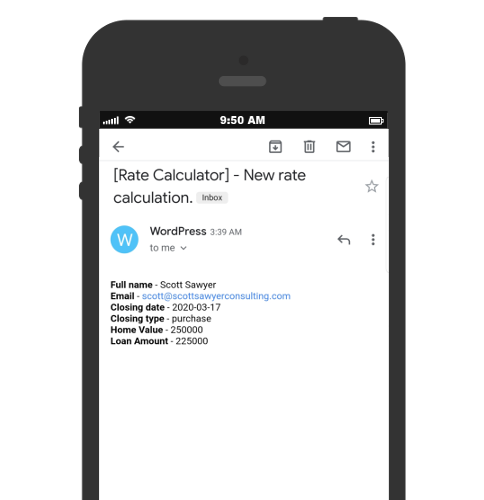 More than an Calculator
Rate Calculator Is a Difference Maker
Get Rate Calculator Today
Unlimited Rate Calculations.
Regular Updates.
Works with staging and development and staging sites.
Need help installing?  Check Professional Installation and we'll install and configure Rate Calculator for you.